Features of CAMC Trucks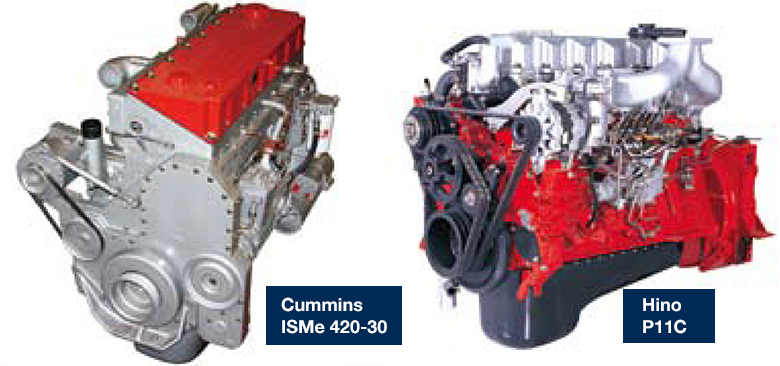 Powerful Performance

A workhorse 10.5 litre, turbo-charged inter-cooler 350hp or 380hp P11-C HINO engine with direct fuel injection outputs a massive 275kW of power for all the hauling power you need along with the impressive fuel economy. Meets Euro III standards.

OR more powerful 420hp Cummins ISMe 420-30 engine.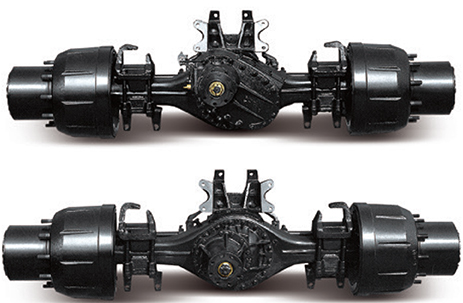 Wheel Reduction Hub Axles

Dual reduction axles with a wider series of speed ratios, utilizing technology from Germany and Austria, are capable of carrying heavier loads, need minimal maintenance and have an extended lifespan.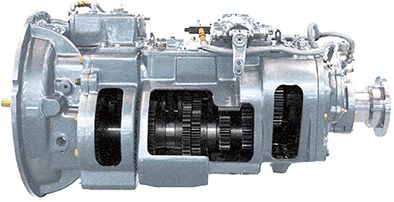 Durable Transmission

A renowned German engineered, light wieght aluminium tube ZF transmission effortlessly deliver power from the engine to the wheels further anhancing fuel efficiency. 9-speed and 16-speed transmission option is available.
Rugged Chassis

A high strength yet light weight chassis specially designed using CAMC's proprietary technology comes with a flexible loading systems offers lasting durability as well as load stability. Further strenghten by "double-layer" chassis.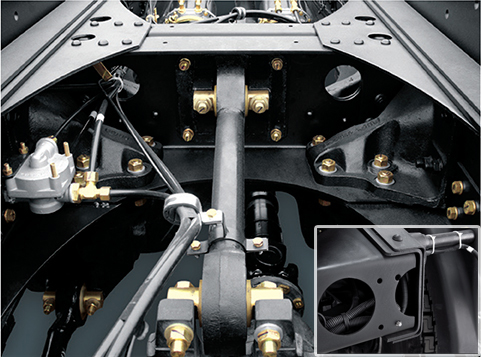 Pivot Seat Rear Suspension

Design with a pivot seat radius rod structure, the rear suspension, with its inverted semi-elliptical multi leaf spring set up offers heavier load capability and better steering response on bumpy roads.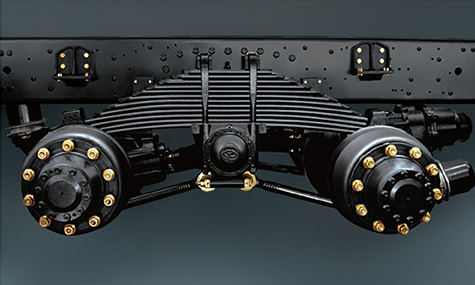 CAMC Braking System Provides New Guarantee of Transport Security for Large Trucks

Dual circuit fully pneumatic brake system is adopted to ensure reliability and safety of brake system, improve braking stability, and increase service life: parallel dual cavity brake valve is provided for service brake to form mutually independent front and rear circuit systems, so that in case of failure of one circuit, the other circuit can ensure safety.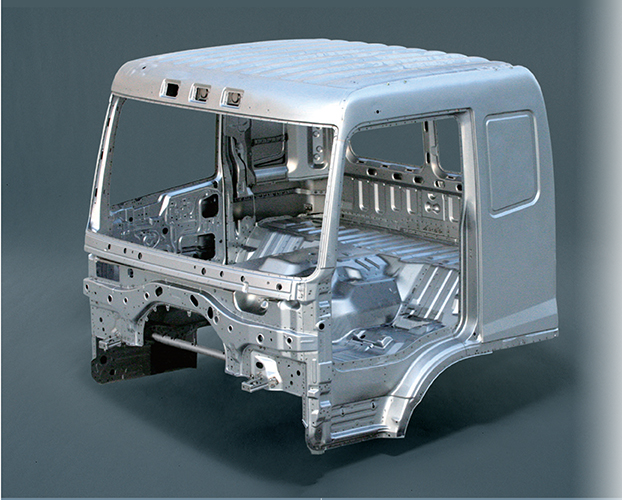 Full Steel Cab Design

Apply fully arc-shaped cab design, ensuring the spacious drive room and rest room. In case of accident, the cab with high steel framework structure can greatly improve the safety of crew.
Height & Tilt-Adjustable Steering

Comes equipped with a height and tilt adjustable steering wheel to optimize driver comfort, an especially important factor on long haul journeys.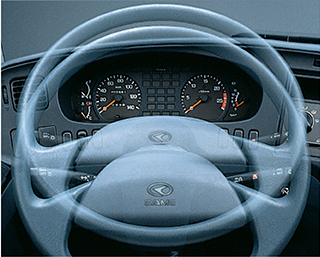 Cup Holder & Ashstray

The pop-out cup holder and ashstray neatly store away when not in use for a clutter free cabin.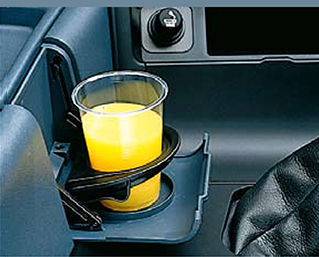 Multifunction Door Module

Door mounted central locking and power window controls for ease of operation and driver convenience.